The successful artists for the 2006 round of national and international Synapse Art and Science Residencies were announced by Andrew Donovan, Director of the Inter-Arts Office, Australia Council, in late March at the New Constellations: Art, Science and Society International Conference in Sydney at the MCA. In 2006, the residencies' focus is on ecological sustainability and issues of human/environmental interaction.ANAT would like to congratulate artists RACHEL PEACHEY & PAUL MOSIG from the ACT and GREGORY PRYOR from WA.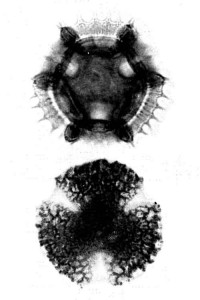 Rachel Peachey and Paul Mosig began their residency in early May at the Department of Archaeology & Natural History, ANU, Canberra. So far, they have been extremely busy undertaking field trips around the ACT to collect samples and take photos, and exploring the Department's Sample Library that houses the specimen reference collection. Rachel and Paul's research is exploring the impact of human interaction with the landscape in and around the ACT, and they will continue working in this area using a variety of references including samples, artefacts, oral histories, documentation, academic research and technical resources.
Greg began his residency in late June at CSIRO Sustainable Ecosystems Floreat, WA. During his residency Greg will be based for some time at CSIRO Sustainable Ecosystems headquarters, and then the International Art Space Kellerberrin Australia (IASKA), an established gallery and residency space located in the remote town of Kellerberrin, 210 kilometres east of Perth. Greg is working on an audio/video project, Grain of Night, that will intersect with the field work and social science initiatives of CSIRO Sustainable Ecosystems around Kellerberrin in the WA wheatbelt.
Read More
http://thecontextualvillains.org/synapse/
http://grainofnight.anat.org.au
This work is licensed under a Creative Commons Attribution-NonCommercial-ShareAlike 2.5 Australia.
Issue 63

Creative Commons Attribution-NonCommercial-ShareAlike 2.5 Australia

http://creativecommons.org/licenses/by-nc-sa/2.5/au/

http://i.creativecommons.org/l/by-nc-sa/2.5/au/88x31.png