Tag:
environmental impacts
September 18th, 2009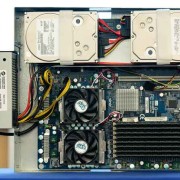 Cloud computing is the new buzzword. For the last two or three years, major firms like Amazon and Google have been offering services (S3 and Docs respectively) where not only documents but the software to open and edit them are held on remote servers. (more…)
This work is licensed under a Creative Commons Attribution-NonCommercial-ShareAlike 2.5 Australia.