For the past decade ANAT has provided opportunities for artists and scientists to work together, in order that their different approaches to creativity, exploration and research may lead us to new understandings and interpretations of the world around us. Here, in their own words, are brief excerpts from some of the participating artists about their experiences at the coalface of interdisciplinary practice.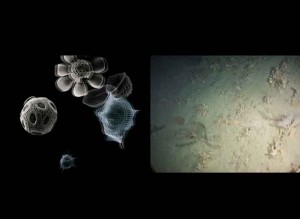 Peter Charuk
South-East Sustainable Marine Ecosystems; CSIRO, Hobart, 2005
Setting up stereo video cameras for use in marine environments is an exacting procedure that – perhaps unsurprisingly – needs to be done underwater. We packed up all of the necessary equipment – cameras, lasers and calibration frames – then set off for the local swimming pool. A section of the pool had been roped off especially for us but this didn't stop the swimmers from transgressing our territory. I would have to say that witnessing this set-up and shooting some of my own video footage was one of the most interesting aspects of the residency.
http://www.synapse.net.au/people/peter_charuk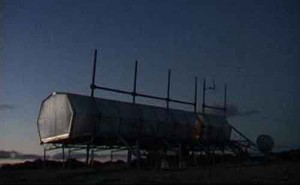 Francesca da Rimini
Makrolab; Rottnest Island, 2000
I tread lightly for there are ghosts everywhere. Wadjemup / Rottnest Island, Macrolab's temporary location, is Australia's largest deaths-in-custody site; its historic prison population of tribal Aboriginal men mirrors the waves of violent frontier expansion into the Western Australian hinterlands. Systems of migration, communications and weather provided the research frameworks within which Macrolab's guests created their own exploratory trails. The dolphins' merrymaking over the Indian Ocean's coral reefs, the limestone-tunnelling lobsters, brazen quokkas and basking snakes offered temporary respites from the brutal migration of souls.
http://gashgirl.sysx.org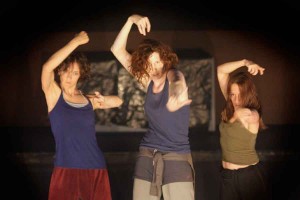 Frances d'Ath
Centre for Astrophysics and Supercomputing; Swinburne University, Melbourne, 2008
Yesterday was my last at Swinburne. I've been there since early December 2007 when I had so little comprehension – beyond nervousness at what I could possibly do here – of what was ahead. And in these tumultuous months, for so many reasons – personally, artistically and intellectually – it's been a bone-crushing shove onto a precipice, and yet somehow I found it so much more to my liking than the fear and nausea on its lip. Then yesterday, saying goodbye to Chris and the others and walking down beside the railway lines one last time… how unexpected and glorious this has all been.
http://dath.anat.org.au/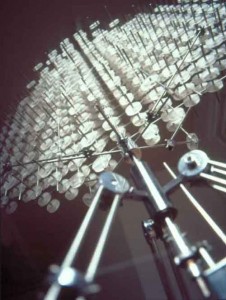 Adam Donovan
Maritime Operations Division; Defence, Science & Technology Organisation, 2001
Being the resident artist in a defence research facility was exciting, and the work I did there still influences the work I'm doing today. I had not long started my residency when September 11 happened. Immediately, security increased to the level that I had to get someone with higher clearance to let me in to use the toilet, located as it was in a secure research building. After a couple of months I came across the access code and one day, desperate to go, I used it. Sprung on a closed-circuit camera, the resulting kerfuffle included changing all the security codes of two buildings. Things are so much simpler now.
http://www.adamdonovan.net/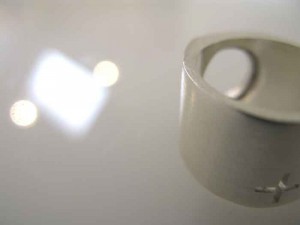 Leah Heiss
Nanotechnology Victoria, 2007/08
From small things, big things grow. My residency with NanoVic has been an extraordinary experience, not least because in addition to the art-based outcomes, I have also produced a baby during the residency! I started when I was five months pregnant, worked until I was too big to navigate in the NanoVic offices and have recently restarted. The residency has been a great opportunity to interact with unique materials – playing with aerogel fragments, carbon nanotubes, shape-change alloys and magnetic liquid. Flexibility has been key to the success of the collaboration – with timeframes, hours, ideas, deadlines and waistbands.
http://heiss.anat.org.au/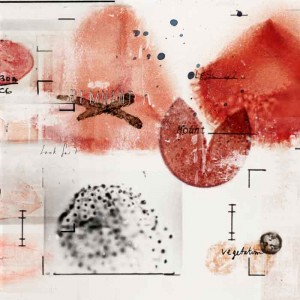 Paul Mosig and Rachel Peachey (AKA The Contextual Villains)
Department of Archaeology and Natural History; Australian National University, Canberra, 2006
It is always interesting to see how your assumptions of people from different walks of life evolve as you get to know them. There we were, two artists trekking on snow shoes over frozen rivers and endless mountains to an alpine lake, earnestly documenting our experience and surroundings in the sprit of a scientific expedition: serious, thoughtful and efficient. Only to be back a couple of months later with a bunch of rowdy scientists, cooling their champagne in snow melt and regaling us with tales of previous field trips involving helicopters, snake-bites and colleagues-gone-mad.
http://thecontextualvillains.org/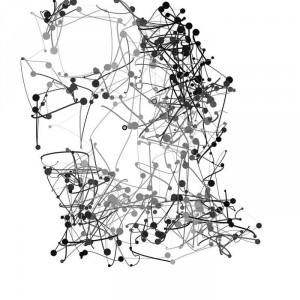 Pierre Proske
Department of Archaeology and Natural History; Australian National University, Canberra, 2006
The most rewarding aspects of my residency were the unexpected, unscheduled things. For example: visiting the paleomagnetic laboratory at Black Mountain (a reclusive physics lab full of bizarre archaic machines) and completing the scanning electron microscope training; visiting the magnificent insect collection at CSIRO and going to a seminar on frozen and prehistoric DNA; and chatting with my office mate, retired archaeologist Jack Golson, the first Professor of Prehistory at ANU.
http://www.digitalstar.net/
This work is licensed under a Creative Commons Attribution-NonCommercial-ShareAlike 2.5 Australia.
Issue 68

Creative Commons Attribution-NonCommercial-ShareAlike 2.5 Australia

http://creativecommons.org/licenses/by-nc-sa/2.5/au/

http://i.creativecommons.org/l/by-nc-sa/2.5/au/88x31.png