Arts Victoria's Arts Innovation program provides support for professional artists to undertake a project with partners in other fields to share their respective knowledge and expertise. In 2006, ANAT facilitated artist Pierre Proske's residency at the Department of Archaeology and Natural History at the Australian National University. In his own words, Pierre shares his experience…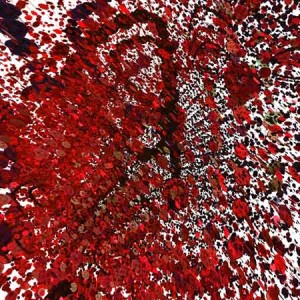 Shane Jacobson who plays Kenny in that scatological film of the same name spoke out recently on art at the AFI awards. He said "I don't think art should be celebrated by box office […] It's like having children". I thought this was well spoken and somehow an appropriate description of the outcomes of the four-month art-science residency I undertook in the Department of Archaeology and Natural History at the Australian National University. From my experiences of art/science collaborations or interactions there's always an underlying question posed to the artists involved – how can your art benefit the sciences? To which I would probably answer "I don't think art/science collaborations should be celebrated by concrete benefits to scientific research. An art-science residency is like having children… it gives birth to ideas".
Between August and November last year I was resident in the Palaeoworks group in the Department of Archaeology and Natural History. The Palaeoworks researchers study microscopic remains in the earth to reconstruct the histories of past landscapes – the animals, the people, the water and the plants that lived in an area several hundred or many thousands of years ago.
Together with funding from Arts Victoria and facilitation from ANAT I set about to make sense of the microscopic worlds these researchers were devoting their lives to. My daily schedule involved loitering around various research labs, sticking my nose into other people's work, getting my hands literally dirty in volcanic peat bogs and engaging staff in philosophical discussions in the tea room, not to mention hours squinting down a microscope sifting through fossilized remains.
The body of work that emerged from this period addresses the perceptive shifts we make between micro- and macro- worlds as well as the hazy art of interpretation that suffuses so much human endeavour. I also developed new ways of visualizing the pollen, diatoms and other microscopic debris studied by the researchers. Most importantly however, I feel that my time spent there has stimulated many ideas and provided food for thought which I most certainly would not have conceived if I had been artist in resident at…erm…home.
Pierre Proske
Pierre is an Australian artist intrigued by the pervasiveness of technology in culture and its relationship to nature. After years of juggling parallel interests in technology and the arts, Pierre tired of the schizophrenia and finally discovered that it was socially acceptable, in fact highly desirable, to merge the two. Consequently he has taken on the ambitious task of rendering computers accountable to our sometimes misplaced but inevitable humanity.
Read More
This work is licensed under a Creative Commons Attribution-NonCommercial-ShareAlike 2.5 Australia.
Issue 64

Creative Commons Attribution-NonCommercial-ShareAlike 2.5 Australia

http://creativecommons.org/licenses/by-nc-sa/2.5/au/

http://i.creativecommons.org/l/by-nc-sa/2.5/au/88x31.png